At Epiphany, we believe effective communication and social emotional skills are critical to an individual's success and well-being both in and out of the classroom. Research confirms this belief that social and emotional learning enhances academic achievement and overall well-being, whereas the failure to achieve competence in these areas can lead to a variety of personal, social, and academic difficulties.
Regardless of diagnosis, our students are united by a departure from the "mainstream" that affects communication and perception. They struggle with social skills and need a more individualized learning approach to truly harness their strengths. 
Jump Ahead
Is Our School a Good Fit for Your Child?  
 Epiphany offers specific social emotional learning resources and multi-tiered systems of support that children with ASD1 and other communication disorders need to thrive. The children best-suited for Epiphany have average to above-average intelligence, but struggle to navigate the social intricacies of the classroom—from building self-confidence to fostering positive relationships with peers.
Enjoy being by themselves, yet want friends

Very aware of social situations, but have difficulty engaging

Enjoy special interests such as technology, Legos, Harry Potter books, Star Wars, reading, superheroes, trains/planes/automobiles, weather/science/animals, coding, and video games

Do well in school with proper social emotional support and caregiving

Teacher-pleasers, rule-followers, "policing" the classroom, justice-seekers, struggling with fair vs. equal
No formal diagnosis is required to join the The Epiphany School, however, our students often possess traits or diagnoses of:
Autism Spectrum Disorder (High Functioning, Level 1) (formerly known as Asperger's)

Social Communication Disorder

Attention Deficit Hyperactivity Disorder

Anxiety

Sensory Processing Disorder

Nonverbal learning disabilities 

Other communication disorders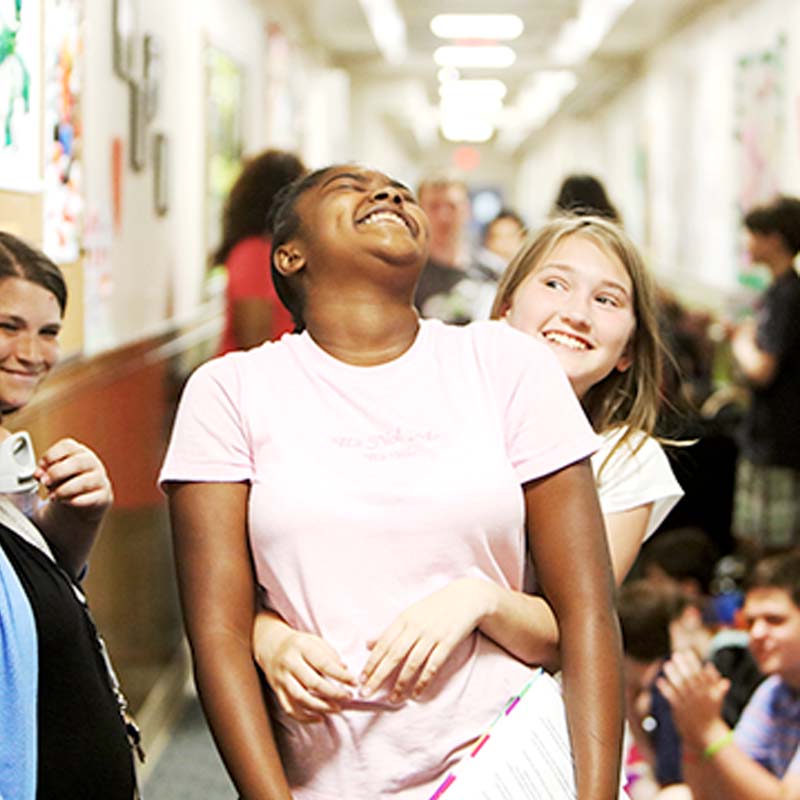 When We May Not Be a Good Fit 
Though Epiphany seeks to create a safe learning environment where children can embrace their uniqueness and grow in ways the world never thought possible, our school is not designed for all students.  
More specifically, Epiphany may not be a good fit for children who:
Have a diagnosis of Oppositional Defiance Disorder or are not able to be verbally redirected

Have been diagnosed with ASD2 or ASD3. These levels of autism require significantly more support than Epiphany can provide.   

Have severe deficits in verbal and non-verbal communication 

Only respond to very direct social approaches from other people, if they respond at all

Are extremely sensitive to light, sound, touch, taste, and smell

Require 24/7 support and supervision

Partake in extreme and uncontrollable repetitive behaviors like violent rocking and moaning

Have low to very low IQs, even when tested using non-verbal tools
Though a clinical diagnosis is not required for admission to Epiphany, it can help parents determine just how much support their child needs. A clinical diagnosis can also help parents select a school for their child. 
What You Can Expect at The Epiphany School
At Epiphany, we provide robust academics and an integrated social emotional learning curriculum in a safe, welcoming environment. This one-of-a-kind educational experience helps students with ASD1 and other communications differences become happy and successful adults.
When you join the Epiphany community, your child will benefit from: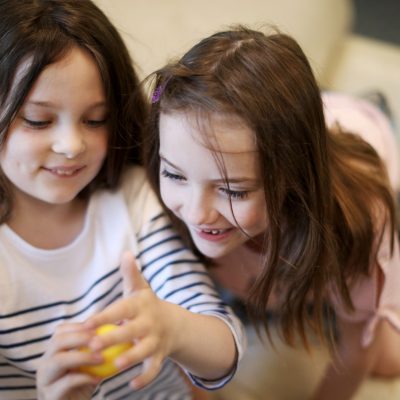 Versatile Teaching Methods
Students are encouraged to investigate the "why" behind new concepts through hands-on experiments, group projects, and structured small group instruction.
Behavioral Supports
Our educators incorporate social emotional learning into each academic discipline, using in-the-moment teaching to discuss better ways of expressing emotions or techniques for self-regulation.
Individualized Educational Program
Each student at Epiphany collaborates with their teachers, administrators, and parents to create a customized learning plan that identifies academic and social emotional learning goals and targets avenues for achieving them.
Small Classes
We intentionally limit our classes to just six students to give educators the time and space to focus on each student's individualized learning plan throughout the school year. Small classes also create a more intimate learning environment.
Parental Involvement
Learning must happen in the classroom; however, it must also happen at home. To encourage student growth beyond our campus, we involve parents in all aspects of the learning journey.
Many parents worry that sending their child to Epiphany or another alternative learning school in Charlotte will have the opposite effect—that their child will struggle to adapt to "real life." But this myth simply isn't true. In fact, Epiphany's curriculum is intentionally limited to eighth grade so that students can experience a traditional public school setting before heading off to high school and college. Plus, the overarching goal of our social emotional learning curriculum is to help students thrive in adulthood.
How To Pick the Right School for Your Child
If you are trying to decide between a traditional public school and an alternative learning school like Epiphany, ask yourself the questions below. If you find yourself answering "yes" more often than not, your child could benefit socially, emotionally, and academically from the individualized approach that an alternative learning school can offer.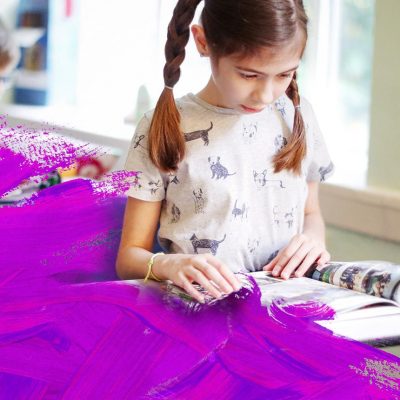 Academic Learning 
Would my child learn better if he or she received more small group or one-on-one support?

Do I want to be involved in the planning of my child's educational goals?

Does my child learn best through cognitive-sensory-based activities and other hands-on experiences?
Social Emotional Development 
Does my child need more support to learn self-regulation techniques?

Does my child struggle to nurture relationships with peers and adults?

Is my child easily overwhelmed by certain stimuli?
Personal Wellbeing and Growth 
Does my child have any specific interests or hobbies that he or she would like to explore?

Will my child require multi-tiered systems of support (e.g. psychologist, speech therapist, occupational therapy)?
The Epiphany School of Charlotte provides opportunities for students with ASD1 and other communications differences to grow socially and academically. If you are considering an alternative learning school in Charlotte for your child, we encourage you to learn more about our admissions process.  
Contact Us
Take a peek into what it's like to be part of The Epiphany School family during social distancing! Schedule a tour to see what our classrooms look like and meet some of the smiling faces of our incredible staff. Enrollment happens on a quarterly basis – we look forward to meeting you. Thank you to Epiphany families and staff! Your dedication is out of this world!
Fill out the form below to schedule a tour, ask a question, or to get in touch with us!
"*" indicates required fields
Alternative Learning FAQs
Does my child need a formal diagnosis to apply to The Epiphany School?
No. While some students are diagnosed before applying to our school for social communication disorders in Charlotte, many are diagnosed while at Epiphany.
What is an IEP?
An IEP is an individualized education plan. This plan is developed by teachers, administrators, parents, and students, and identifies academic and social emotional goals for the school year. It also targets avenues for achieving those goals.  
Will teachers understand the individual needs of each student? 
Yes. At Epiphany, we intentionally limit our classes to just six students so that teachers can create a tailored academic experience for each child. Small classes are also instrumental in social emotional learning. With fewer students, educators can spend more time teaching self-regulation techniques. 
What kinds of schools are ideal for children with severe Autism? 
If your child has been diagnosed with ASD2 or ASD3, you may worry that they won't receive individualized academic support. Though Epiphany lacks the resources to help these students thrive, other learning environments have been designed with their unique needs in mind. For example, you may consider private schools specifically designed to support the social and academic development of students with severe autism; public schools with a robust special education program; public charter schools that can offer smaller class sizes and one-on-one instruction; virtual public or private schools with a slower-paced curriculum; or developmental day schools that provide comprehensive educational and therapeutic programming for students who need high-level support.