We embrace uniqueness and foster unconditional acceptance.
At The Epiphany School of Charlotte, we believe that when the stress of being different is removed, individuals can finally thrive. That's why we have created a supportive environment where students with ASD1 and other communications differences can accept themselves without fear of judgment and learn to truly harness their strengths.
Contact The Epiphany School of Charlotte to discover more about our encouraging atmosphere, social emotional learning, and individualized instruction opportunities—call us at 704-908-6299 today!
The Significance of a Supportive Community
Epiphany is more than a school—it's a welcoming community where a student can come to terms with their diagnosis and rewrite their own narrative. It's a place where self-rhetoric shifts from "I'm bad" to "I'm different and powerful." It's a place where children learn to blossom into happy and successful young adults.
The foundational pillars of our supportive community are:
Acceptance
At Epiphany, we accept others for who they are in the present moment. We also accept ourselves and our diagnoses. We see autism not as a disability, but rather as a way of perceiving the world in a different light.
Education
As an educational institution, Epiphany values robust academic programming. We hold our students to high standards, inviting them to explore beyond rote memory. But we also invite students and community members to educate themselves and others on autism and to advocate for positive change.
Encouragement
Our goal is to encourage students with ASD1 and other communications differences to do whatever it is they were called to do in this life. We believe each and every child has the power to make an impact.
Empowerment
We work tirelessly to empower students with the academic and social tools needed to thrive as young adults. Our mission is for all Epiphany graduates to find academic, social, emotional, financial, and spiritual success.
"Henry can finally be himself"
Henry is an aspiring herpetologist whose happiness was being stifled in a traditional public school setting. Now, as a student at Epiphany, he is moving through the world without sacrificing who he is.
Here are just a few of the ways we connect and cultivate our community:
Students
Social emotional team wrap around services
Flexible grouping
Small classroom, small group
Special interest driven
Newspaper club
Technology centered
Parents
Parent Education Seminars
Parent Council
Friends of Epiphany
Classrooms
Sensory friendly
Soothing colors
Serene campus
Community
Field trips
Field day
Partnership Programs
"Without a doubt, the impact of this school is life-changing" 
Caroline has witnessed the magic of our school community firsthand. As the parent of three Epiphany students, she has watched her children grow from a place of daily meltdowns and stress to loving—and even looking forward to—school.
A Community That Embraces Social Emotional Learning 
As a social emotional learning school in Charlotte, Epiphany teaches students not only to think critically and problem-solve but also how to empathize and self-regulate. Our social emotional learning curriculum is critical to this holistic development and helps students with ASD1 and other communications differences learn how to navigate the world around them.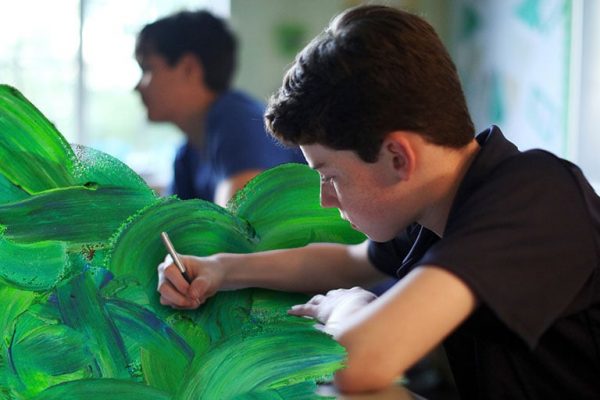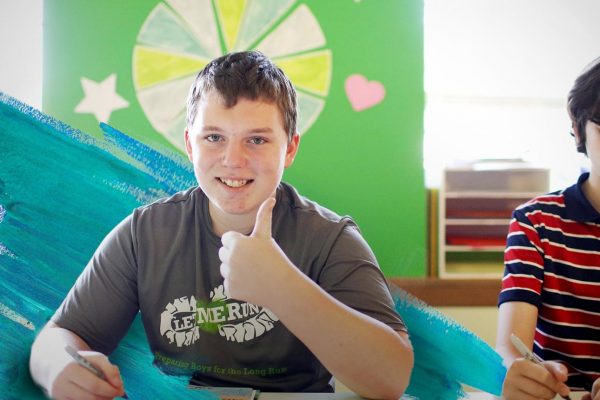 A Community That Learns Uniquely
Though the students at Epiphany learn differently, that doesn't mean our academic offerings are less robust than any traditional public school in Charlotte. Rather, we maintain state standards in all core subjects and monitor student progress through MAP (Measure of Academic Progress) testing.